Vimarn Samed Resort, Ao Vongduern, Koh Samed
Hotel Star Rate: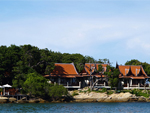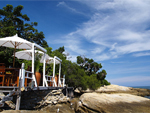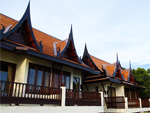 Vimarn Samed Resort: Outstanding for its Thai architectural bungalows in Ayutthaya traditional style, Vimarn Samed Resort is one of the best resort located at Vongduern bay.
We offers 6 choices of accommodation, close to the crystal clear ocean. All bungalow are fully equipped & focusing on the privacy of the guests, those are suitable either for lovers or families. Besides the comfortable room, with a few steps you will reach the sandy beach, favorite water activities such as banana boat or donut (if you never see thing
like this, you must come for once in the life!).
Here at Vongduern beach, you can find all necessary things by local agency who can provide you the boat trips (sightseeing around the island, fishing trips or snorkeling to exploring the nearby islands), bus/van trips (to anywhere in Thailand start from Ban Phe) or tickets service.
Many bars & restaurants can also be found here, to serve you the fresh sea food or even the good wines.. to make sure that your night will be completely beautiful.