Samed Cliff Resort, Ao Noina, Koh Samed
Hotel Star Rate: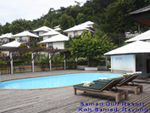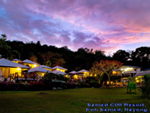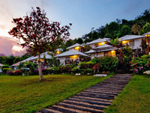 Samed Cliff Resort is located on the private "Noi-Na" Beach of Samed Island, Rayong. The Resort is surrounded with clear seawater, white beach and tranquility natural forest.
Our bungalows are structured near the beach and stepped up the hill so all our bungalow units have spectacular sea view.
With the newly renovated bungalows, you can particularly enjoy the breathtaking scenery from inside your room through the floor-ceiling glass window as well as relaxing and absorbing sea breeze and sunset from your balcony.
Only 30 minutes by ferry or 10 minutes by speed boat, you can experience the unforgettable experience on Koh Samed.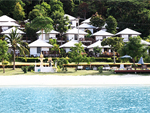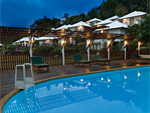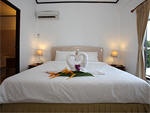 Accommodation Samed Cliff Resort: is decorated with simple but unique design and convenient with full facilities, including A/C, TV, fridge and electric water heater. Each room is designed to give our guests the best view starting from level 1 on the front row to level 4 on the cliff for the most amazing view from the top. Each room overlooks the crystal clear water from within the room and on the terrace, ideal for romantic sunset.