Sai Kaew Villa, Sai Kaew Beach, Koh Samed
Hotel Star Rate: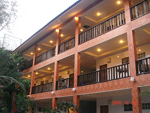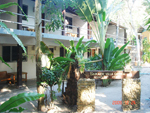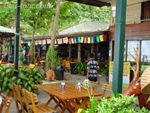 Saikaew Villa, Samed Island, with beautiful beach and tranquil tropical garden is the perfect place to escape for a few days of beach side relaxation. Just 30 minutes by boat from the coast of Rayong, you will be able to experience the charms of nature that combines the beauty of silver sand with the garden of tropical trees.
This unique setting not only provides you with a rue sense of natural beauty but also provides your necessary comfort. Saikaew Villa offers a variety of bungalows fully equipped with 24 hours electricity and water supply which is designed to blend in with the beautiful natural surroundings.
Our restaurant serves superbly cooked seafood to add to the feeling of a tropical island which cannot be found elsewhere in the world. This comfort and enjoyable atmosphere can be yours at Saikaew Villa. For more information please contact us today. We promise you will never forget the experience.
Sai Kaew Villa beachfront bungalows run along the shoreline and each bungalow is just a few steps from the sea.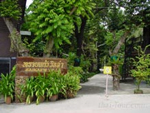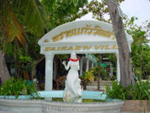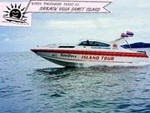 Service of Hotel
Transportation to Saikaew Villa by Speed Boat. 200 Baht / Person
Departure from Baan Phe to Sai Kew Villa at 8.30 A.M. , 11.30 A.M. and 15.30 P.M. Transportation to Baan Phe by Speed Boat 200 Baht / Person
Departure from Sai Kaew Villa to Baan Phe at 9.15 A.M. , 12.15 P.M. and 16.15 P.M. Please call us for reserve seat.
Night time trip Additional charge 200.- per trip from 18.00 p.m. -06.00 a.m. Contact at Sai Kaew Villa Baan Phe Office (see the Map below)