Thipsamed@Le Blanc, Sai Kaew Beach, Koh Samed
Hotel Star Rate: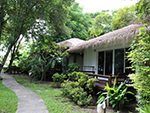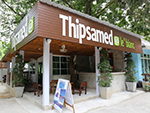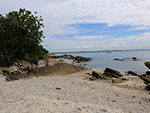 ThipSamed @ Leblanc is in beautiful surroundings, on the east coast of Samet Island, closed to an unnamed small beach next to Saikaew beach. It is ideal for lazing on the white sandy beach or for taking a cooling dip in the blue sea.

Thipsamed is suitable for a young honeymooner as its location in a private area. We intend to present to all guests to feel comfortable while staying here. We are one of the best place of snorkeling, sunset watching, fishing and definitely staying here with the warmest service like a paradise.

The resort features 26 great clean villas, and beautifully placed in a quiet fantastic tropical garden. Enjoyed every morning when sunrise from the most fantastics beaches ever seen for relaxing on the front terrace in our villa.

All rooms are generally quoted for occupancy of 2 persons but suitable for 3 persons with a mattress.

There is a little bit difficult to find our location. Our counter checkin is located behind Sawasdee Coco resort which you may check in there.