Samed Grand View, Sai Kaew Beach, Koh Samed
Hotel Star Rate: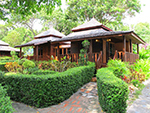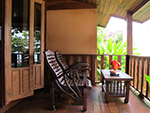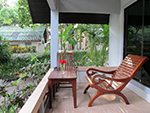 Samed Grand View Resort is situated by the beachfront of Saikaew ( White Sand ) Beach. Had Saikaew Samed Island with beautiful beach and tranquil tropical garden is the perfect place to escape for a few days of beach side relaxation.The Resort is trendy in both design and implementation. Local woods, plantation shutters and Thai antique architecture blended with modern interiors designed to please the most VIP guest.

The resort is just 30 minutes by boat from the coast of Rayong. You will be able to experience the charm of nature that combine the beauty of silver sand with a landscape of tropical trees.