Samet Ville, Ao Vongduern, Koh Samed
Hotel Star Rate: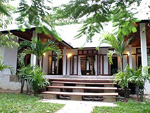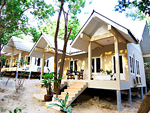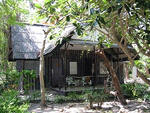 Samet Ville Resort sets along two private beaches, Ao Wai and Ao Hin-Kleang, combines a magnificent location with authentic Thai ambience. While enjoy the white sandy beach on Ao Wai, the crystal clear water and coral reef can be explore on Ao Hin-Kleang.
Samet Ville Resort is the perfect vacation hideaway for couples, retreats, and families and the ideal retreat for sun, sea and nature-lovers and those seeking a complete escape from the distractions and pressures of life.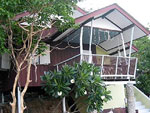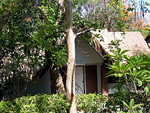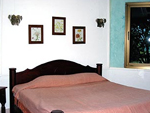 Accommodation: Offering 69 guest rooms or 44 cottages, within a relaxed, casual atmosphere. An abundance of recreational opportunities are kayaking, sightseeing, snorkeling, scuba diving, fishing, hiking, sunrise and sunset watching, and bird watching.
Experience a world of relaxation in our low density rustic beachfront, and sea view-hillside cottages and enjoy the natural beauty of our spectacular setting. The prestige beach and heavily forested site is ideal for family vacation and romantic getaway.