Le Vimarn Cottage, Ao Prao Beach, Koh Samed
Hotel Star Rate: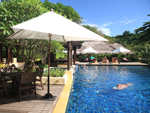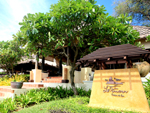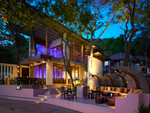 Le Vimarn Cottage: A unique tropical Boutique Resort for an idyllic stay that will call you back again and again. Clustered on the gentle slope of a hilly cove overlooking a quiet bay beach is your stylish retreat from the world. Supremely comfortable individual cottages all with balconies, some with your own outdoor spa that look down onto a peaceful curved bay of sparkling sea and fine sand. The cottage cluster centers around a superb infinity pool, a world class spa and a restaurant offering a most interesting and comprehensive menu.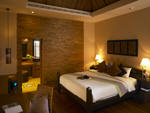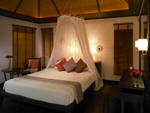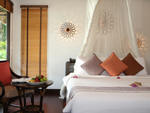 Accommodation: Le Vimarn Cottage has been created in the style of a tropical hillside village with 31 units comprised of Deluxe Cottages, and Villas with a private spa. Each unit is handsomely decorated in a distinctive island style, convenient and supremely comfortable. Teak rattan, bamboo and Thai woven fabrics create a charming ambience which you will appreciate. What will linger in your memory are the unforgettable sunsets, which you will view from your private balcony.